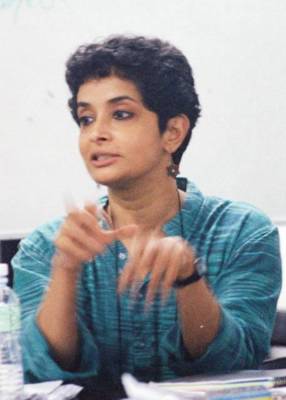 Teaching. For more,
click here.
Nivi came by to visit for two months.
now she's gone back to delhi, and we miss her.
Here she is teaching at ices, colombo.
i took these in low light, with a canon 300 zoom, and image stabilizer.
the blurred hands capture her special energy, i think, and i was pleased with the effect.