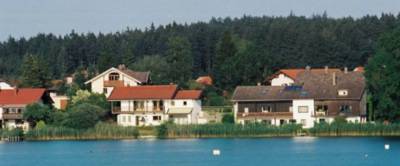 The view across the water, kloster seeon.

Try this link, for a slide show.
i was in munich in july for a postcolonial studies conference, at the university. it was held at kloster seeon, south of the city, at the edge of a lake, in a resort that was once a monastery. bavaria, is most beautiful, and the bright summer light was inspiring.
these photographs were take both indoors and out, with a canon eos, 300-28 mm, with kodak 400s; negatives scanned.
The people you see, were participants in the conference.